Why A Career In Turf?

There are many reasons to work in this exciting and fun industry. As a multigenerational family owned and operated company, at Jimboomba Turf we care about our people, their growth, their work life balance and helping them reach their career goals.


If you have an interest in the science and management of land and agriculture, then working for Jimboomba Turf can provide you with a career that aligns with your passion, and offers you a space to be curious, explore new arenas and get genuine joy from the work you do.

Or if you just love the idea of working outdoors and being in nature - then we have a role for you!

Maybe you're looking for a role that offers opportunities for career growth and development. For example, we have team members who started out in turf technician roles and worked their way up to management and sales roles.





You may be looking for stability - and an industry that endures. The turf industry is stable and continues to grow as the demand for sports fields, golf courses, and residential lawns increases. We have been doing this for 50 years, and the growth continues.

Overall, working for Jimboomba Turf can provide you with a fulfilling career that offers job stability, career growth, and opportunities to work with a variety of people and organisations.
Why A Family Company?

As a family business, we have a strong sense of purpose-driven by our core values. This creates a sense of shared vision and purpose among our employees; we are all passionate about succeeding and helping each person in the team reach their goals.

Being family orientated means we form a close-knit work environment, with a strong sense of community and teamwork. This has lead to a more supportive and collaborative workplace culture.

Being family-focused means we value personal growth and development, and we invest in employee training and development.

We value flexibility and always try to accommodate the needs of our employees and encourage work-life balance and job satisfaction.
Turf Grower / Turf Production Manager

Are you a newly graduated Agronomist or Horticulturalist with a passion in plant health? Have you ever considered a career in turf production? An industry where we create lawns for Australians to build memories upon. A role with Jimboomba Turf means access to unique, premium grasses, cutting edge practices and support in paving the way to best practices in industry.

Want an exciting way to use your experience in agronomy or horticulture?
At Jimboomba Turf Group, you will play a key role in all aspects of turf production, from planting to harvesting.

Work closely with the Production Manager to manage multiple production areas in various stages of turfgrass growth on our 300-acre farm.
Be a self starter, with great attention to detail and ability to create, and execute a plan confidently.

If this role looks right for you. Please forward you resume and cover letter to recruitment@jimboombaturf.com.au .

Machinery Operator

Join Our Award-Winning Team in Allenview, Queensland!

At our production facility, nestled in the picturesque area of Allenview, we're proud have Alana Davidson as our Production Manager. In 2023, Alana's outstanding leadership qualities were recognized with an Excellence in Leadership award at the Lawn Solution Australia Conference.

We're Growing and We Want You!

Summer's here, and as we gear up for our peak season, we're on the hunt for Machinery Operators who are passionate about agricultural excellence. Dive into a role where you'll:

Master various agricultural machinery to produce top-tier turfgrass.
Engage in diverse operations from mowing, tilling, aeration, to harvesting, and more!
Play a pivotal role in after-harvest cleanup, scarifying, and haul-out operations.

What We're Looking For:

Individuals skilled in agricultural machinery operation.
A forklift ticket is a plus.
A love for the outdoors and a hands-on approach.

If you're seeking an engaging role in a thriving company that values its team members, and you're not one to shy away from some good old manual work under the sun, then we've got the perfect spot for you. Come, be a part of our success story!

If this role looks right for you. Please forward you resume and cover letter to recruitment@jimboombaturf.com.au .

Experienced Personal Assistant

We are looking for a organised and passionate administrative & organisational assistent providing support to the business directors.

Newly formed role with plenty of scope for growth.
Great leadership team who value their people.

Experience in a similar role required, but across any industry is fine.
Prefer a 'go getter" who is a critical thinker with great attention to detail.

If this role looks right for you. Please forward you resume and cover letter to recruitment@jimboombaturf.com.au.
A Message From The Family

If you are looking for a company that truly cares about its employees and values their input, then Jimboomba Turf Group is the perfect fit for you. As a multi-generational, family-owned business, we pride ourselves on our core values of honesty, bravery, ownership, pride, and teamwork.

We understand the importance of work-life balance and offer flexible working hours to ensure that our employees can enjoy time with their families and pursue personal interests. We are passionate about providing our customers with the highest quality turf grass, which means that our employees are driven to produce the best results possible. We offer opportunities for career development, including attending industry-related events and courses, and our employees work with some of the best grasses and individuals in the industry.

Overall, we are a company that is dedicated to our mission, and we are committed to remaining true to our values, no matter what challenges come our way. So, if you are ready to join a team that is passionate, driven, and committed to excellence, then Jimboomba Turf Group is the perfect place for you.

If you're a highly motivated and organized individual with experience in the above areas, we encourage you to apply for this exciting opportunity to start a career with our team at Jimboomba Turf Group.

Renee Davidson
Third generation turf grower & Managing Director.
Dont see your perfect role listed?

We would still love to hear from you - please feel free to send an email and cover letter detailing your abilities and interest areas to: recruitment@jimboombaturf.com.au 
We are proudly an equal opportunities employer.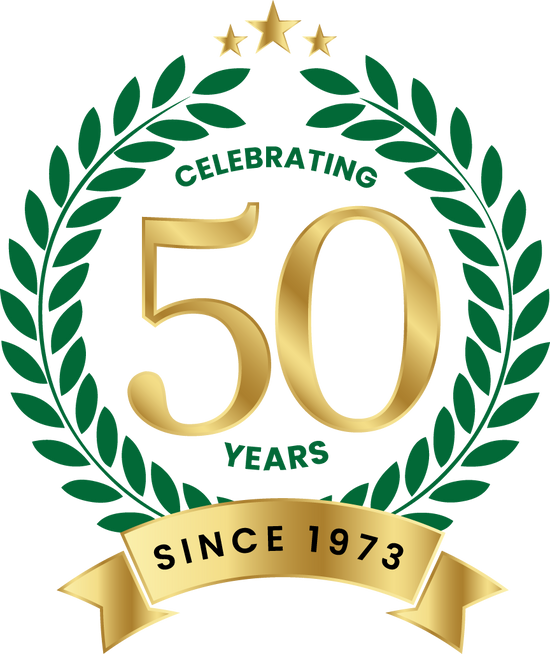 Our high-quality turf varieties